Heartlund Kennels is nestled on over 10 acres of calm and quiet countryside just minutes from North of Mankato, Minnesota. The main building covers more than 2,700 SF, which includes a dog boarding area, reception, main office, food preparation area and storage. The main walking area has a large fenced-in play area that is well maintained for your dog(s) to play, navigate, run and conduct their daily business.
Heartlund Kennels always has been and always will be a family-owned and -operated business. We work closely with your four-legged family members to make their stay as comfortable as possible.
Heartlund Kennels offers:
Daily walks
Vaccinated only pet environment
Radiant heated floors
Forced air furnace
Impeccably clean facilities
Individualized, affectionate care
Central air
Active air technology purification (NASA-certified)
Largest fenced in play area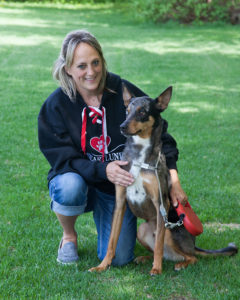 Hours
Monday – Friday
7:00 a.m. – 7:30 a.m.
5:00 p.m. – 6:00 p.m.
Saturday
7:00 a.m. – 7:30 a.m.
5:00 p.m. – 5:30 p.m.
Sunday
7:00 a.m. – 7:30 a.m.
5:00 p.m. – 6:00 p.m.